10 Great Places to Visit in Omaha
Moving to a new area can be an equally exciting and scary experience. Depending on where you are moving from, you will have to learn new routes to work, memorize where your favorite items are in the grocery store, as well as find new and exciting things to do in Omaha.
We understand these situations, which is why we at Park on Center want to help make your transition into our apartments as smooth as possible. We have curated a list of our favorite places to visit, eat and shop so you can get better acclimated to our neighborhood!
TOP 5 THINGS TO DO IN OMAHA
Looking for something fun to do this weekend? Check out The Omaha Zoo, with the world's largest indoor desert and North America's largest indoor rainforest and everything in between, you won't want to miss it! The Omaha Zoo also offers many other exhibits to explore and educational programs like Sleeping Bag Safaris, Bring the Zoo to You, and so much more.

Be sure to check out their website and plan your trip today!

3701 S 10th St Omaha, NE 68107

Enjoy beer and want to explore the neighborhood? Try the Omaha Craft Brewery Tour. Stopping at nine breweries the Omaha Craft Brewery Tour is the best way to sample the tastiest beer you are ever to find. All the featured beers are produced by dedicated locals who have made beer their entire lives. Request a free explorer journal and you will receive all the information you need plus coupons for nine free beers, cheers! Check our their website today for more information and plan your tour!
Downtown Omaha, NE 68114


The Dundee neighborhood offers a true culinary adventure making it one of the best places in Omaha to find top-notch flavors. You will find a mix of garlic-filled pasta, juicy burgers, tender pork belly and to finish; the sweetest, saltiest desserts. The streets are filled with tempting scents thanks to hard-working chef-based restaurants that source all their ingredients locally. Not hungry? Then head on down to the Dundee Gallery and shop till you drop at Hello Holiday and Denim Saloon.

Downtown Omaha, NE 68114

Found in the stunning 1931 art deco union station, The Durham Museum offers numerous exhibits including an extensive range of refurbished trains, 1940's shops, an array of artifacts featuring some of the world's rarest coins and documents. The Museum is also affiliated with the Smithsonian Institution which allows visitors to stay entertained time and time again with many traveling exhibits. Be sure to check out their website for more information and plan your visit today!

Leavenworth St Omaha, NE 68108

The Old Market stretches across several blocks and is jam-packed with charming buildings hosting obscure shops, art galleries, restaurants, and flea markets. Winning itself a certificate of excellence on trip adviser the market is busting with life day and night. For breakfast why not head on down to the traditional diner on the corner of 12th St. and after a stroll choose from a variety of restaurants welcoming you in with a daily special's menu.
Downtown Section of Omaha, Nebraska

TOP PLACES TO EAT IN OMAHA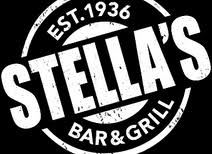 This little burger shack has become a local legend: burgers are served on napkins, and lines to get in can get long. Stella's is also known for its gigantic Stellanator burger. Challengers get 45 minutes to devour six burger patties, six fried eggs, six pieces of cheese, a dozen slices of bacon, lettuce, tomato, fried onions, pickles, jalapeños, peanut butter, a bun, and an order of fries.
106 Galvin Road South Bellevue, Nebraska 68005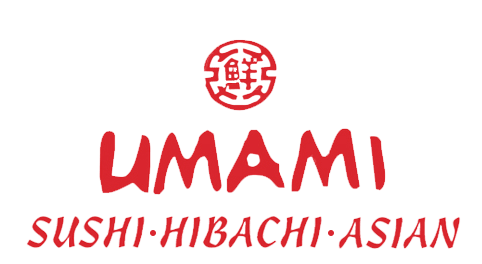 Chef Keen Zheng moved to Bellevue from New York, where he was working at the four-star Sushi Nakazawa. He opened Umami and instantly began serving some of the city's best sushi out of a former Godfather's Pizza location. He offers a full menu of cooked Thai and Chinese dishes, as well as regular counter omakase service.
504 Galvin Road South Bellevue, Nebraska 68005



Le Bouillon replaced one of the city's oldest and well-regarded spots, the French Cafe. It's carried on the tradition of French cuisine in downtown Omaha, but in a more modern way with a raw bar, excellent tartines and a weekend punch special that's always fresh and costs just $5 a cup. The French onion soup is stellar. Check out its sister, Howard Street Wine Merchant, which has lovely natural wines.
1017 Howard St Omaha, Nebraska 68102



An Omaha staple since it opened in the 1970s, V. Mertz is also a staple of the historic Old Market neighborhood. It's located in the passageway, a popular walkway, and the restaurant itself is very cozy. The menu still includes favorites like pepper steak but has evolved with the times; the tasting menu is popular for any special occasion dinners.
1022 Howard St Omaha, Nebraska 68102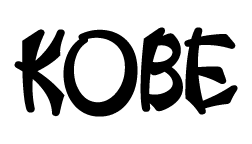 Kobe Steakhouse of japan is an authentic Japanese steak house offering the best in Japanese cuisine along with amazing cuts of meat. From their steak and fish to their iconic Kobe beef steaks anything on their menu will surely satisfy you.
16801 Burke St Omaha, Nebraska 68118